2024 CALENDAR INFORMATION
Mort Künstler's Civil War and Legends in Gray calendars have been discontinued by the publisher. Looking forward to be being back in 2025.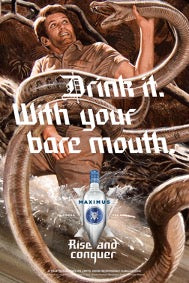 Licensing Mort's Images
Join us as a licensing partner. Mort Künstler's works of art have proven to be a successful component of advertising campaigns, museum installations, television and film productions, books and magazines, products and other commercial and educational ventures.
We would be happy to work with you to make your venture a success.
Learn more...
History in Photos
1992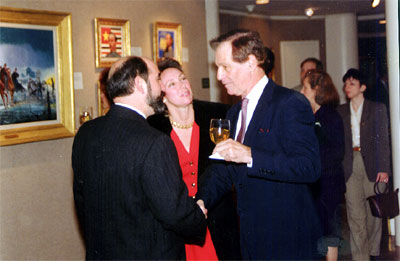 Mort Künstler chats with George Orrison and Kaye Bayliss of Applegate Art in Winchester, VA. They had come to New York City for the opening of an exhibition in celebration of the publication of Künstler's book, Images of the Civil War with text by James M. McPherson. The event took place at Hammer Galleries, on November 16, 1992, and also marked the 15th anniversary of Künstler's first one-man show at the gallery.
Certainly it seems as if Mort Künstler was destined to be an artist. His surname means artist in German. His father, Tom, had two dreams for his son: that he would be an athlete and an artist. Both dreams were realized - Künstler was a star athlete throughout his schooling and today most of his paintings are sold before the paint is dry.
Lyn Dobrin
Distinction Magazine